"Plant Music and Watch the Garden Grow!"
Show History
Some Posters from Past Shows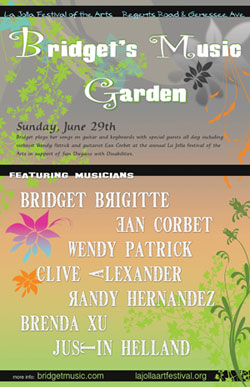 Bridget's Music Garden
of Songwriters is a music series devoted to exposing original songwriters in an artist-friendly environment through shows that ideally have an equitable mix of women and men that reflect the diversity of the international communities we come from. After expenses, proceeds go to the performing artists and help support benevolent causes such as human and animal rights, disaster relief, and environmental protection.
We all had a great time!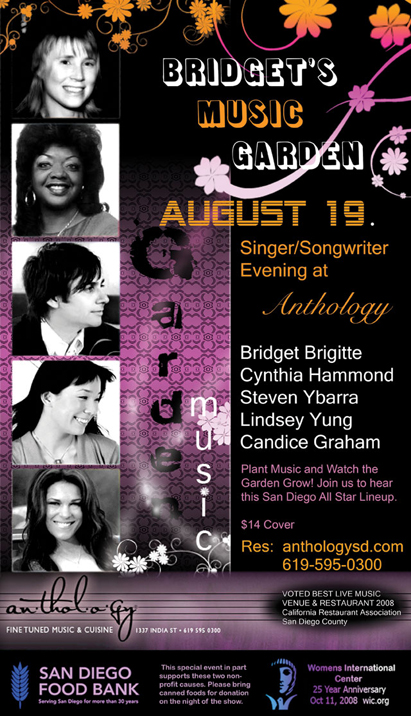 Read Press Release (new)

Origins of my Music Garden
- Notes from the Songwriter Bridget Brigitte...

After years of playing in and producing multi-artist music shows around San Diego and exposing the talents of more than 200 songwriters in clubs including Humphrey's, I have decided to name my series the "Music Garden" to reflect the organic nature of these evenings!